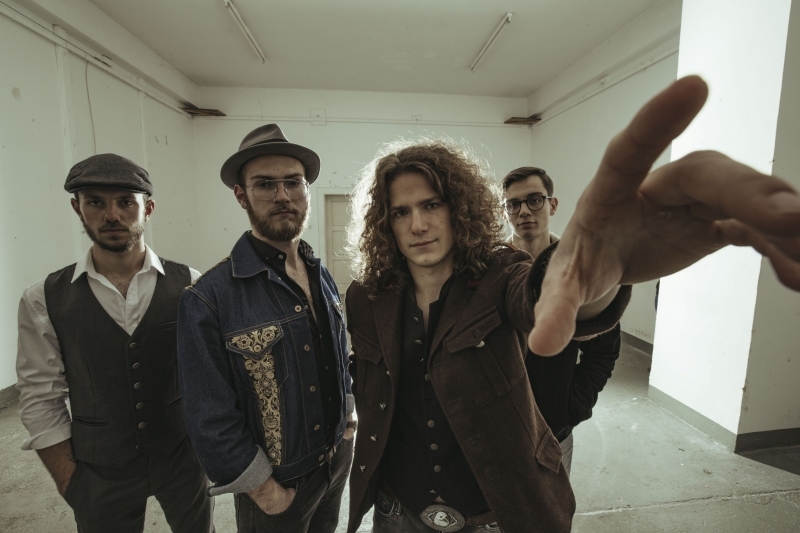 Heavy Blues Rock
Von groovig-tighten Riffs über psychedelische Passagen bis hin zu brachialen Eruptionen, fesselnde Vocals, ein Sound tief verwurzelt im Rock der 70's aber keineswegs rückwärtsgewandt sondern modern und voller Energie. Das alles gipfelt in einer packenden Live-Show die man so heutzutage nicht mehr oft erlebt - das ist THE SONIC BREWERY. Sie schaffen es mit spielend das Publikum in ihren Bann zu ziehen und keine Sekunde mehr loszulassen. Durch Auftritte im Vorprogramm von The Whiskey Foundation, DeWolff und Joanne Shaw Taylor konnten sie ihre herausragende Live-Qualität bereits mehrfach unter Beweis stellen.
Kurzbiographie:
THE SONIC BREWERY gründeten sich 2017 aus Benno Olbrich (22 / Vocals, Harp Percussion), Jonathan Niederer (22 / Gitarre), Andreas Aigner (21 / Bass) und Thomas Hamberger (21 / Drums). Im März 2019 haben sie ihr Debüt-Album "Catch the Magic" unter dem Münchner Label Sun King Music veröffentlicht.
From the grooving-tight parts over the psychedelic arrangements to the brutal eruptions, with the perfect combination of gripping vocals this is a sound strongly rooted in the rock of the 70s. Don't make the mistake and think old fashioned! It's modern and fully packed with energy. This eclipses in a live show that will leave you speechless mostly due to a live presence most of you thought you wouldn't get anymore in modern day rock and this is what THE SONIC BREWERY stands for. They just casually pull the crowd in and won't let 'em go 'till the last song is played. Through opening acts for bands such as "The Whiskey Foundation", "DeWolff" and "Joanne Shaw Taylor" the young musicians have already proven their outstanding, live quality performance several times.
Short biography:
THE SONIC BREWERY formed in 2017 from Benno Olbrich (22 / vocals, harp percussion), Jonathan Niederer (22 / guitar), Andreas Aigner (21 / bass) and Thomas Hamberger (21 / drums). In March 2019 they released their debut album "Catch the Magic" under the Munich label Sun King Music.